Special offer for groups!
4-hour walking tour in Budapest with a tour guide! (in English, German, Dutch, French, Italian).
In case of at least 30 people and a 2-night stay
In order to show interest, please choose and mark a day for sightseeing.
For groups
Are you planning to stay with a group of caravans?
For a group of caravans, discounts will be provided. Ask for our custom-made offer by specifying the number of caravans and the length of your stay.
Members of the group will be welcomed with fine, high-quality Hungarian wine in the Camping.
For the group leader and his / her companion, it is free to stay in the Camping.
We can organise a variety of programs for groups that are tailored to your needs, interests, budget, and length of stay in Budapest.
If requested, we will organise the group's sightseeing tour in Budapest, where the tourguide will show and introduce all major sights and attractions in the guests' native language.
The touring bus has an air-conditioning system and is very comfortable.
According to the group's requirements, the sightseeing tour in Budapest may include cruising on the Danube, Hungarian meals and free time in the Great Market Hall
We highly recommend the Hungarian folklore program to our guests, where the most prominent representatives of Hungarian folk music and dance offer a high quality program.
We are happy to organise sightseeing tours to the surrounding places (Gödöllő), to the Danube Bend (Szentendre - Visegrád - Esztergom) or to the Puszta.
According to our experiences these excursions make our guests feel very good and are made up with unforgettable moments that will enrich them.
If you are interested, do not hesitate to ask for our special offer.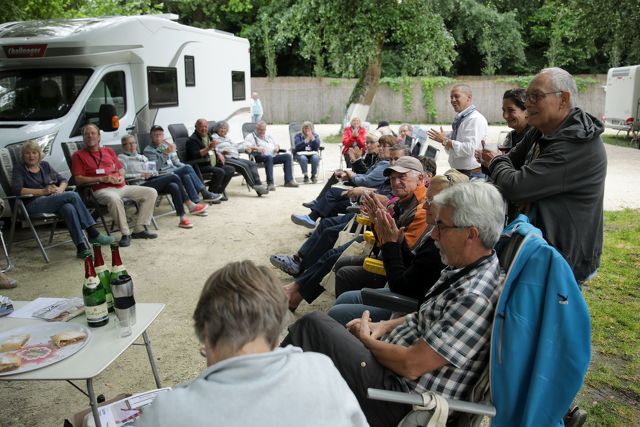 Groups staying in tents
We are happy to accomodate groups staying in tents, as well. The increased size of the campsite allows the members of the group to set up their tents next to each other, relatively separately from other guests.
We are aware of the fact that groups in tents, consisting mostly of students are in a tight budget and therefore we offer them a much lower price. Our rates are designed to be the best in Budapest. Ask for our special offer.
For groups arriving by bus, we provide convenient and free parking at the campsite.
We kindly ask our guests to stay quiet at the campsite after 11 pm. Please consider that other guests may want to relax. We ask the leader of the group to help keep the silence. Listening to loud music at the campsite is not allowed even in the daytime. Thank you for your understanding.