Location
Aréna Camping is located in the central part of Budapest, yet it is located in a green, family married area. The area of the campsite is crossed by a stream, providing a romantic atmosphere to the place. The lush, leafy trees give you the opportunity to choose a shady or sunny place. It is a green oasis in Budapest, Hungary's bustling capital.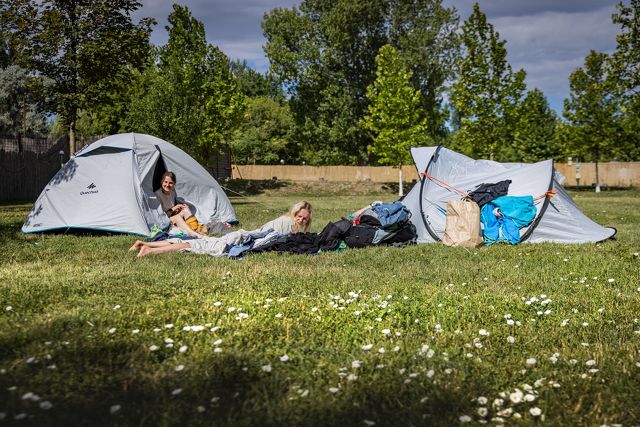 Public transport
From Aréna Camping you can quickly and easily reach Budapest's sights and its the lively nightlife.
Near the campsite you will find the M2 (red metro) terminal. (Örs vezér tere). This is the most ideal subway line to get to Budapest's sights. The M2 (red metro) will take you to the Basilica, the Parliament, Deák Ferenc Square and Buda Castle. Trains are always on the move and will take you to the attraction you want to see in 10 minutes, so usually you do not have to wait at the station at all.

Public transport - Tickets
You can find the most suitable and affordable public transport tickets and passes here:
https://bkk.hu/en/tickets-and-passes/prices/travelcards-valid-for-one-or-more-days/budapest-24-hour-group-travelcard.36/
https://bkk.hu/en/tickets-and-passes/prices/travelcards-valid-for-one-or-more-days/72-hour-budapest-travelcard.33/
https://bkk.hu/en/tickets-and-passes/prices/travelcards-valid-for-one-or-more-days/budapest-weekly-ticket.35/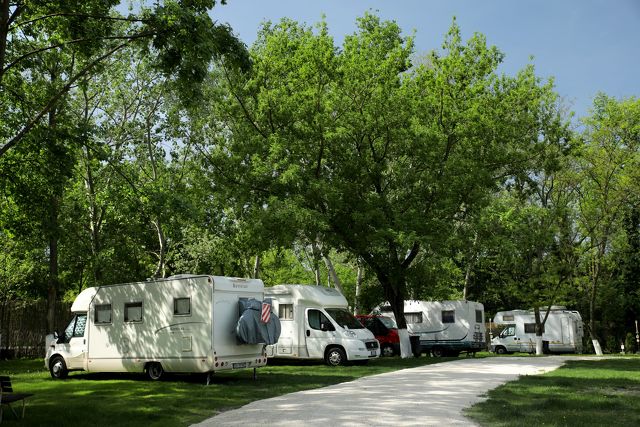 Personalised advice for sightseeing and information material
All guests arriving at the Arena Camping are provided with complete information material about Budapest. You will receive a map of Budapest, a Budapest travel guide, a brochure about thermal bathes and other useful information.
In the framework of personal consultancy, we help you to organise your Budapest sightseeing program. We will show you what to see and where to find it.
At the reception you have the option of purchasing your Hop On Hop Off sightseeing bus and cruise ticket or the thermal bath entrance ticket. We will give you more information upon request.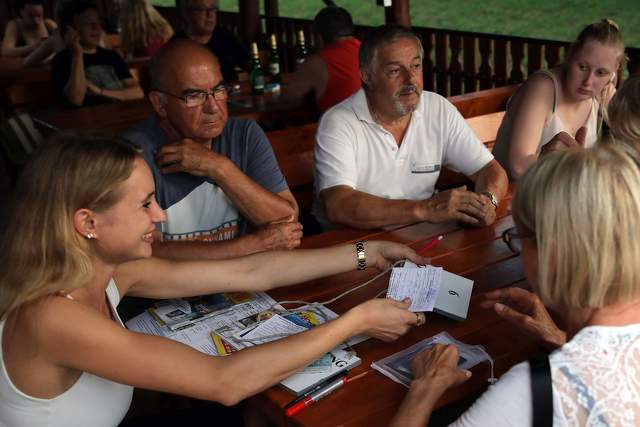 Infrastructure of the campsite's environment
Near the campsite, everything is given to make you feel comfortable in Budapest. Within a few minutes walk you will find a grocery store, bakery, fruit and vegetable shop, ATM, post office, pharmacy, hairdresser, beauty salon and restaurant.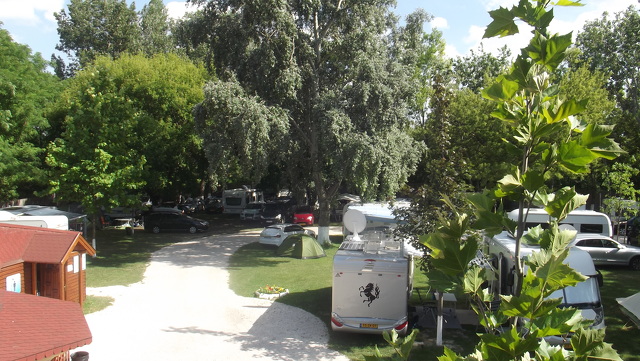 Where to eat
A vendégek több menü közül szabadon választhatnak egy levest, egy főételt és egy desszertet. Étkezés a helyszínen igényelhető.
Our guests can eat at the nearby restaurant of the Central European Conference Center (CEU) at a discounted rate. For 6 Euro (2.400 HUF) per person you can have an ample brunch, or a three course lunch / dinner. Guests can choose a soup, a main dish and a dessert from a wide variety of offers. Meals are available on site.
Right next to the Camping: https://www.facebook.com/BRSCSportCafe/photos
Right next to the Camping: https://www.facebook.com/kekszakallkert
Food delivery: https://www.foodpanda.hu/en/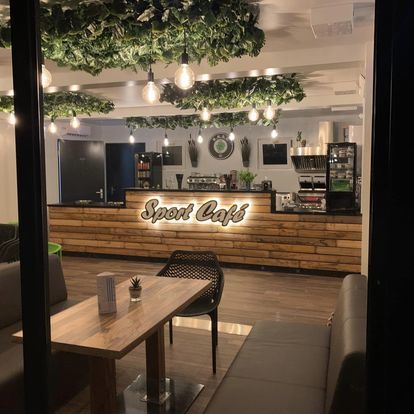 Sanitary block
At the campsite, the sanitary block has been completely refurbished so that you can be welcomed by a European-style sanitary block of high standard. It is kept clean continuously, and we hope you will be satisfied with the level of its hygiene.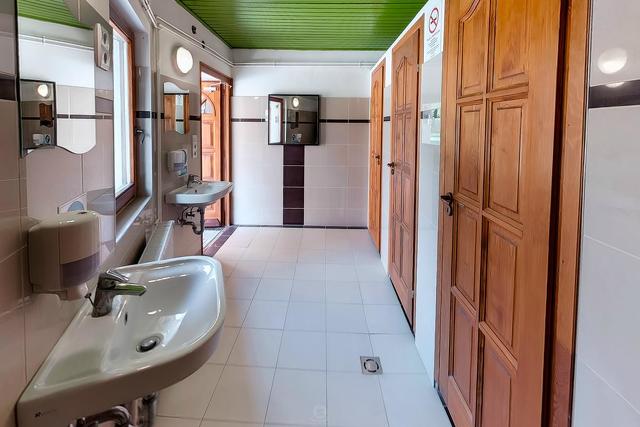 For families with children
In Aréna Camping there is a children's playground and a sandbox. We are happy to offer you cool children's programs in Budapest. For advice, please contact our colleague at the reception.
Outdoor cooking
There is a fireplace for outdoor cooking or barbecue at the campsite. For this we can provide all necessary equipment, such as cauldron, spit and firewood free of charge.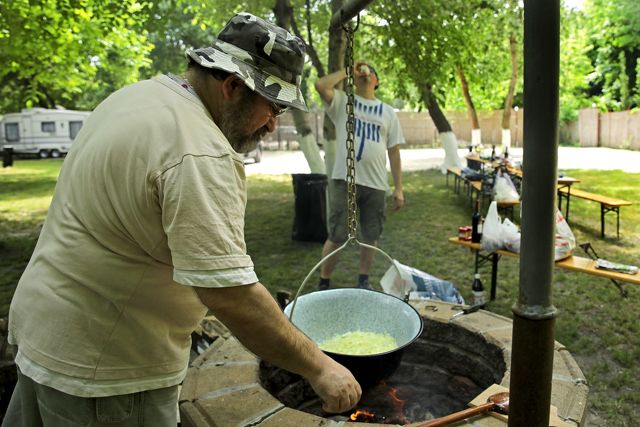 Late 'check-out' option
You can use the late check-out service without paying any extra costs. This means that on the day of departure you will be asked to leave the campsite only by 15:00. This way, you have the opportunity to pack and get ready for departure without having to rush, or to visit the sight for which you had no time earlier.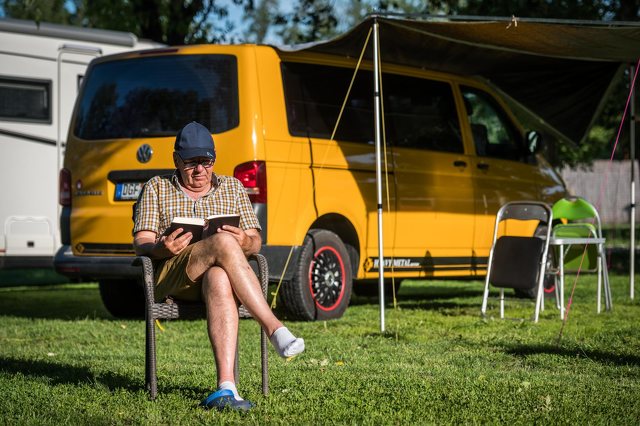 Sports
For those who like doing sports we recommend our campsite's outdoor fitness and table tennis facilities. These are free to use for our guests.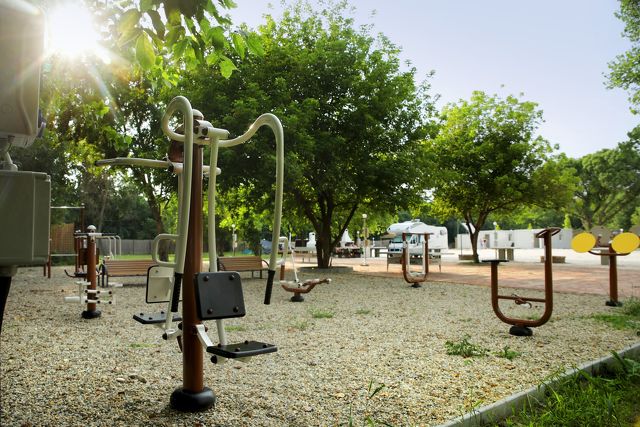 Free use of washing machines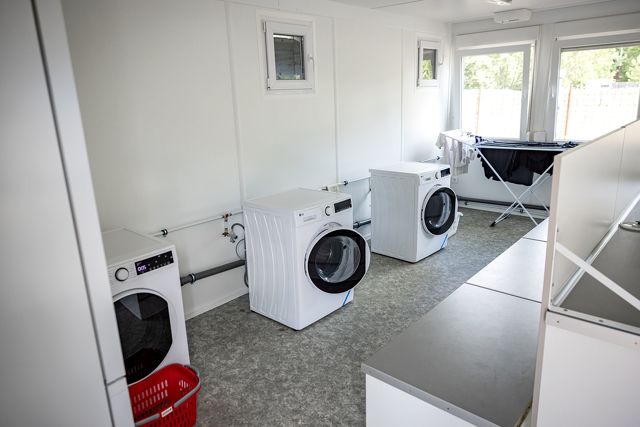 With dogs
Aréna Camping is a dog friendly camping. The campsite offers great places to meet your dog's daily walking needs.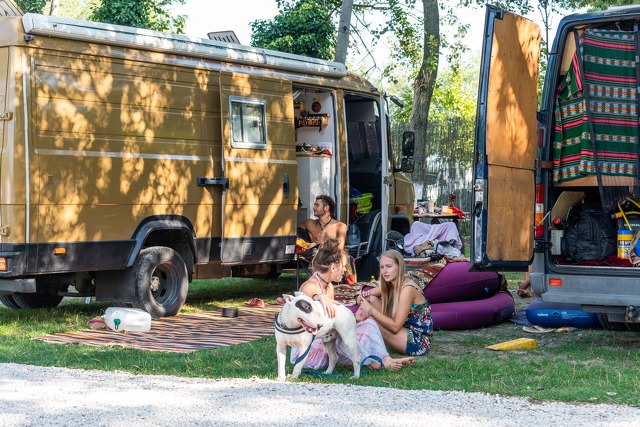 Satisfied guests are our main concern
It is important for us that guests arriving at the campsite are satisfied, so we try to do our best. Our attitude is guest-oriented and attentive. If you have any questions, concerns or problems, please feel free to contact the campsite staff, we will be happy to assist you.
The affordable prices allow you to spend more on your Budapest experience!